Join Us for An Educational Workshop
Make sure you maximize your Social Security benefit
Claiming Social Security at the wrong age can reduce your benefit by 57% and cost you thousands of dollars.
Thursday, October 24, 2019
(6:30 pm)
or
Saturday, October 26, 2019
(10:00 am)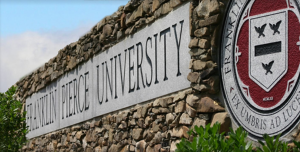 Franklin Pierce Univesity
670 North Commercial St.
Center Tower, Third Floor
Manchester, NH 03101
Attendance is by reservation only
Register at www.sandbworkshop.com or call us at 603-772-8300.
Do You Know All the Options and Opportunities You Have for Your Retirement income?
The best allocation options for your retirement assets.
The potential effect of not transitioning from accumulation to distribution in retirement.
How much Social Security income will you receive.
At what age you should start receiving your Social Security benefits.
Income planning for spouses.
The impact of earning additional income in retirement.
Taxation of your Social Security benefit.
Strategies to reach your desired income goals in retirement
Increase your income through the "File and Suspend" strategy.
Join your Friends and Neighbors for this Entertaining and Educational Program 
– There is NO COST and NO OBLIGATION –