The Santaniello and Breault Difference
Our primary objective at Santaniello and Breault is to bring our clients peace of mind when it comes to their financial future. We're different than most, and here's why:
We work with you, one-to-one, to create a plan tailored to what's right for you.
We meet with you where and when it is most convenient for you – in your home, your office or our offices. Your time is valuable and we respect that.
We are fully licensed and certified. Visit our licensing page.
As members of the National Ethics Association, we adhere to the highest standards of trust, ethics and best practices.
We find the products and services that are best for you from among the most reputable and high-quality insurance companies in the world. Rather than representing only one or a handful of companies, we are authorized agents for over 15 firms, including AIG, EquiTrust, Midland National and many others.
We never charge for consultations or planning.  Our fees are paid by the companies that we mutually select to meet your financial needs.
There are never any on-going or annual fees for our services.
We live and work in the same communities as our clients.
We care!
Santaniello and Breault is a able to provide a complete range of services to meet all your financial needs. Please visit our Products & Services page to learn more.
Upcoming Seminars/Events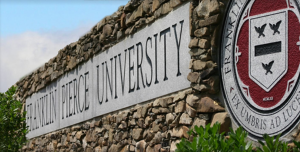 Social Security Workshop – Saturday, January 18 (10:00 AM, registration begins at 9:30 AM);  Franklin Pierce University at Manchester; 670 North Commercial Street; Center Tower, Third Floor; Manchester, NH 03101. Register at www.sandbworkshop.com or call 603-772-8300
Social Security Workshop – Wed
nesday, January 22
 (6:30 PM, registration begins at 6:00 PM);  Hampton Inn; 9 Hotel Drive; Dover, NH 03820. Register at 
www.sandbworkshop.com
 or call 603-772-8300
Color of Money Risk Analysis

The Color of Money Risk Analysis assesses your financial picture and provides a road-map to your overall risk preferences. The output will be a proprietary Color of Money score. This short, interactive analysis is the first step on the road to retirement.